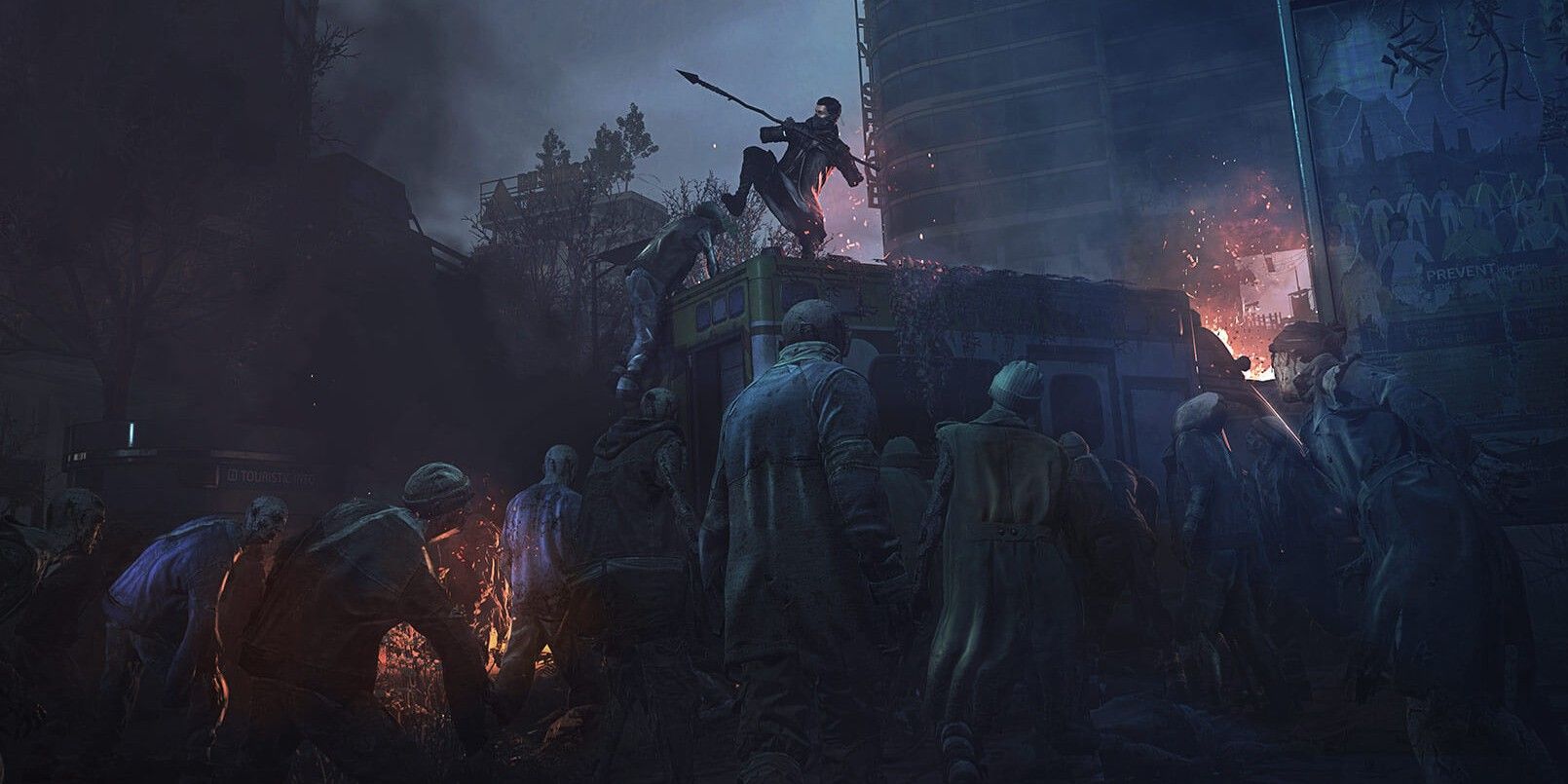 Dying Light 2 looks to expand on the elements fans loved from the first game while also adding a new focus on player choices and consequences.
Dying Light 2 Stay Human looks to be taking the things fans loved about the first game and cranking them up to a new level. The original Dying Light took many by surprise when it released in 2015. Its melee combat, first-person parkour, and day-night cycle made fighting its zombie hordes far more interesting than most generic shooters involving the undead. Arriving almost seven years later, Dying Light 2 adds a lot to that winning formula.
First revealed at E3 2018, details about Dying Light 2 have been slim until recently, when the game finally received an official release date after a lengthy delay. Fan-favorite features from the first game are set to return, but these are being expanded upon in many ways. Narrative looks to be a much bigger focus for Dying Light 2 as well, and the choices players make will have a big impact on the game's world.
Continue scrolling to keep reading Click the button below to start this article in quick view. advertising
Related: No, Dying Light 2 Is Not In Development Hell, Says Techland
From an expanded set of parkour moves to its story, setting, and release date, here's everything known about Dying Light 2 ahead of its holiday 2021 launch.
Dying Light 2 – Release Date
Originally set to be released in spring 2020, a January 2020 announcement saw Dying Light 2 delayed without a new release date set in stone. That summer, narrative designer Chris Avellone was accused of sexual misconduct by numerous women who had worked alongside him in the games industry. Techland and Avellone parted ways shortly after. It's unclear if Avellone's departure – or the departure of Dying Light 2's lead writer, Pawel Selinger, about six months later – had a role to play in its extended delay. The game was still slated to release in 2020 following its delay out of spring 2020, but it now has a new, official release date: December 7, 2021. It will be available on PlayStation 4, PlayStation 5, Xbox One, Xbox Series X|S, and PC.
advertising
Dying Light 2 – Gameplay
A May 2021 gameplay reveal for Dying Light 2 highlighted all kinds of new details. Players will have even more traversal options at their disposal, including a grappling hook and a glider. The game has twice as many parkour moves as the original, with players able to use pipes as pole vaults, slide under tables, and more. Melee weapon crafting is key when it comes to taking down zombie threats, and Dying Light 2 has 50 new crafting combos for various melee weapons. Players will also be able to use the environment to their advantage, hiding in bushes or trash cans to stealthily sneak up on unsuspecting enemies.
advertising
Zombies aren't the only threat in the world of Dying Light 2, as players will have to contend with hostile human factions. The franchise's signature day-night cycle will be making a return, with zombies becoming more aggressive once the sun goes down. However, nighttime is when the infected go out to hunt, leaving their lairs – and the loot within – exposed.
Dying Light 2 – Story & Setting
Dying Light 2's story takes place in a new Dark Age and is set 15 years after the first game in one of the last large human settlements left, a European area simply referred to as The City. Players take on the role of a wanderer with the power to shape The City's future, spurred on by vague memories they can't make sense of. This wanderer is in search of an object that could change the future of mankind, along the way making choices regarding the various factions vying for control of The City. The environment will change depending on the choices players make, ranging from flying flags and banners of the faction in power to bigger differences, like regions of the city becoming more prosperous (or more destitute). The world itself is four times larger than the original Dying Light, according to Techland, with plenty of areas both within The City and in the wasteland surrounding it for players to explore.
advertising
Dying Light 2 – Multiplayer
Dying Light 2 won't have player vs. player multiplayer, but it will support up to four-player online co-op, a feature that was also available in the original game. Players who host the co-op session will be able to show off their world and the choices they've made to other players. Though still unconfirmed, it also appears Dying Light 2 may support crossplay co-op.
Next: Dying Light 2 Developer Explains Why The Game Won't Have Modern Guns
Dying Light 2 Stay Human releases December 7 and will be available on PlayStation 4, PlayStation 5, Xbox One, Xbox Series X|S, and PC.
Will Team Galactic Be In Pokémon Legends: Arceus (& Why They Could Be)
About The Author Cameron Koch (71 Articles Published)
Cameron Koch is a Denver, CO based writer who's writing on gaming has appeared on sites like Game Informer, Gamepedia, and now Screen Rant. On the rare occasion he's separated from a keyboard or controller, he enjoys fencing (the sword-fighting kind) and obsessing over the latest kaiju film.
More From Cameron Koch advertising