The ONE Esports Singapore Major could be looked like the 'stand-in Major'. We took a look at one stand-in that really stood out at the event. 
And just like that, the ONE Esports Singapore Major is officially done and dusted. Not only was it the first-ever LAN tournament Dota 2 fans have had the chance to experience in over a year, but it was also Valve's first-ever Major since the start of the COVID-19 pandemic. And better yet, it was the cross-region Dota 2 action that we've been starved of for a year.
While it was great to witness a week's worth of Dota, that wasn't the only narrative of the tournament. Amidst fairytale storylines and jaw-dropping comebacks, one prevalent theme of the Major was the number of substitutes involved for various teams.
In the days leading up to the Major, there was plenty of news going around about various teams placed in precarious circumstances because of COVID related challenges. Na'Vi and beastcoast were forced to pull out just days before the event. Several teams were left scrambling to find last-minute replacements for their starting line-up, some even going as far as getting their own coach to stand in for them. For some teams, things were a disaster. Team Nigma is a good example of that as the former TI winners crashed out in the Wild Card stage, picking up only one win in the process. T1 was another Wild Card team that was forced to play with a stand-in and they didn't fare that well either.
But for others, it was fortuitous.  
Stand out stand-in
Although the likes of Team Aster, Quincy Crew, Team Nigma, and T1 were utilising stand-ins, nobody would bet their life savings on these teams making it that far into the tournament. And true to its form, they were knocked out relatively early. All except for one.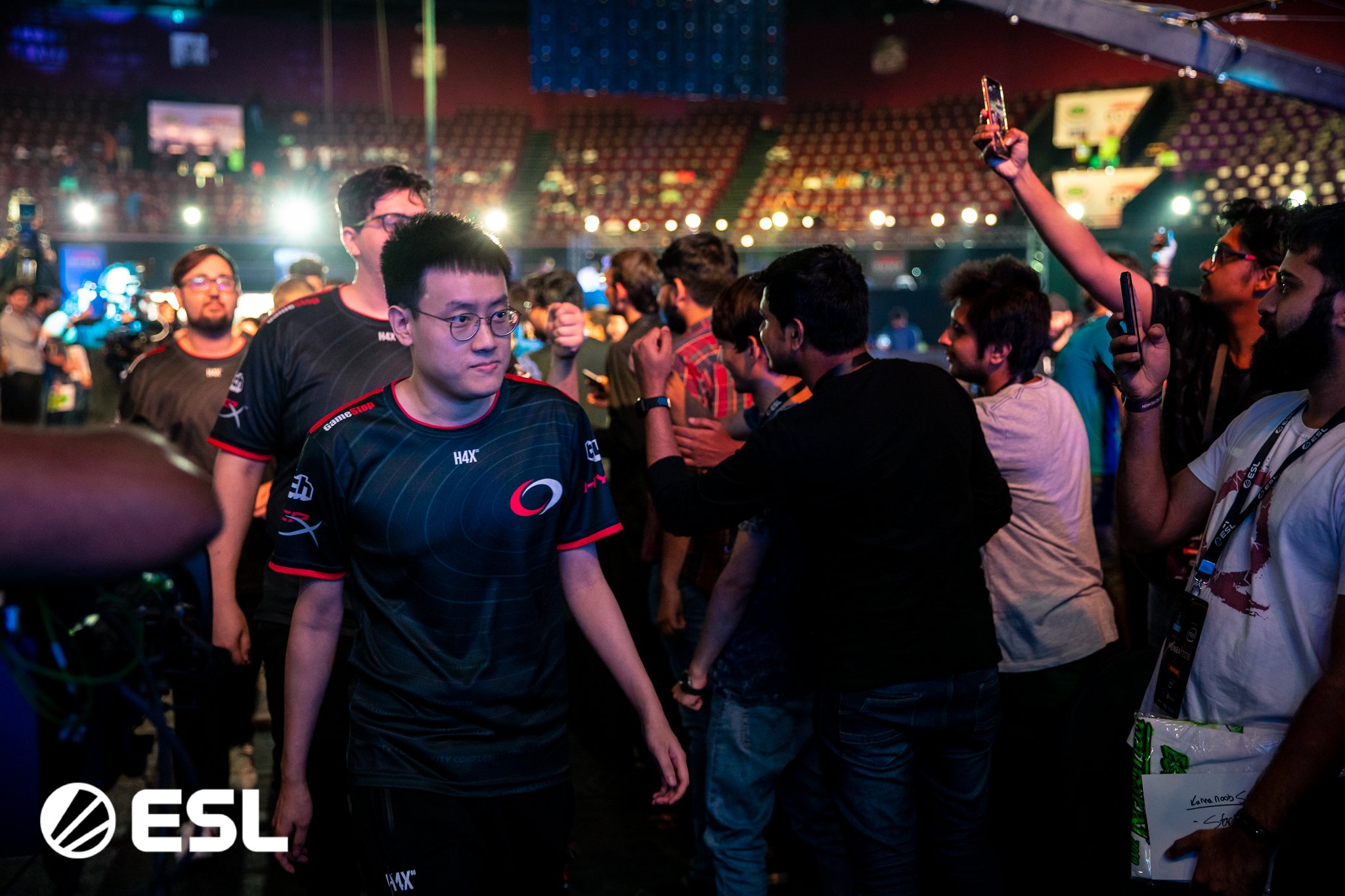 Halfway through the Group Stage, OB Esports x Neon had to get



Rafael
"Rappy"
Palo


could no longer play after coming into contact with someone who had COVID-19. That was a mouthful. TL;DR neon had to get a stand-in for their stand-in. However, that didn't stop them from making the Southeast Asian contingent proud; first by knocking out Fnatic and then taking out Vici Gaming. The fact that they were able to claim fifth/sixth place with a stand-in says a lot about the team as well as its players.
They were even able to take a game off of Team Secret, which is no easy feat as they went into the tournament as one of the favourites to win it. Of course, we all know how that turned out.
You chose… Deth
Being a local native in the region as well as already having established himself as a strong offlaner, it was an easy decision for OB Esports x Neon to bring him on. Sure, it was a risk seeing as they wouldn't have any time to practise but his inclusion was well-rewarded. After taking over from Rappy, OB Esports x Neon drew with both Thunder Predator and Alliance before a comfortable two-nil victory against Team Liquid in the Group Stages.
While their run in the playoffs didn't go as far as they'd hope, the fact that they performed exceptionally well against the likes of Fnatic, Vici Gaming, and Team Secret says a lot about the team. Deth, in particular, stood out for many fans and viewers due to his consistency in the offlane as well as his versatility. Thanks to his fairly large hero pool, he played a total of nine different heroes with Leshrac being picked four times for him in the tournament.
Deth was chosen as the MVP in their third game against Vici Gaming with his offlane Nature's Prophet plays. He ended the game with a KDA of 3/1/13 while also having the second-highest net worth of the game. During the post-game interview, he spoke about how they were seen as the underdogs due to the stand-in factor but that contributed to them having no pressure, allowing the team to have more fun with the games while also making it easy for him to fit in.
What happens now?
If the ONE Esports Singapore Major has taught us anything is that it's time for Dota 2 teams to start expanding or adjusting their squads to mitigate risks or last-minute changes. Whether it is to include different criteria in selecting coaches, fielding a six-man roster or signing academy/B teams, it is clear that to gain an edge teams need to be more forward-thinking.